Under motto Futuring Smart Energy, LS striving to stay ahead of the competition with world-class quality and technological prowess, even in this new era of Smart Energy created by the convergence of power systems and automation.
In the power systems field LS doing their utmost to expand share of the global market, particularly in China, the Middle East, and Southeast Asia, while in the automation field we are making a foray into global markets by securing world-class technologies.
Furthermore, LS have secured a solid position in the smart energy sector [e.g. smart grid, micro grid, energy storage systems (ESS), photovoltaic energy] as a representative company of Korea, and have become the first Korean enterprise to make inroads into the global high-voltage direct current (HVDC) market.
EWA APPROVAL - LS ELECTRIC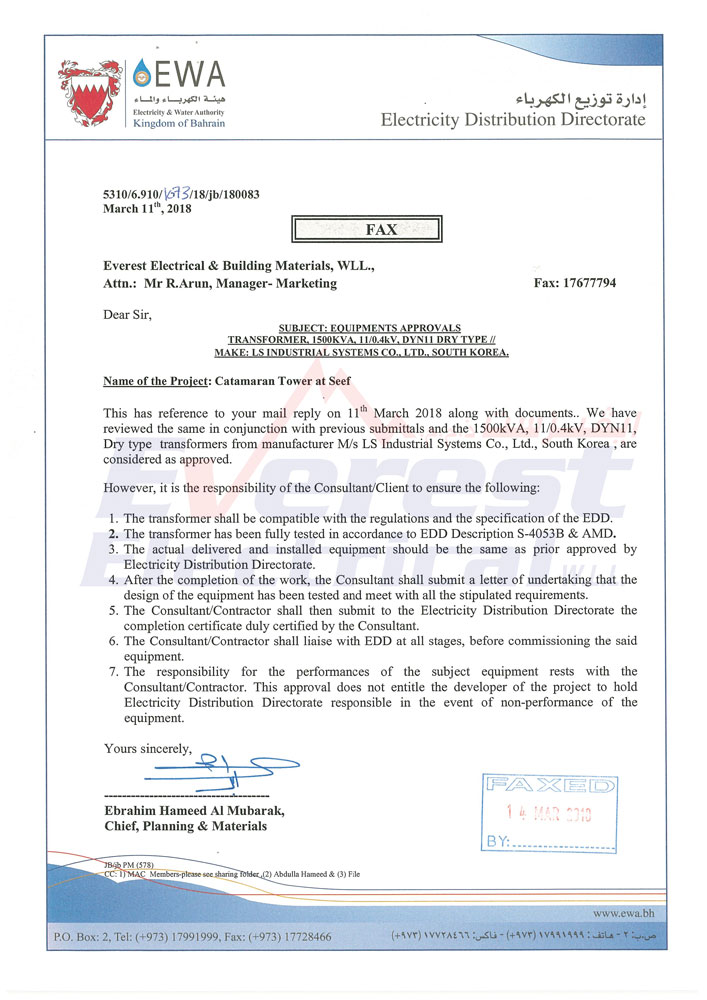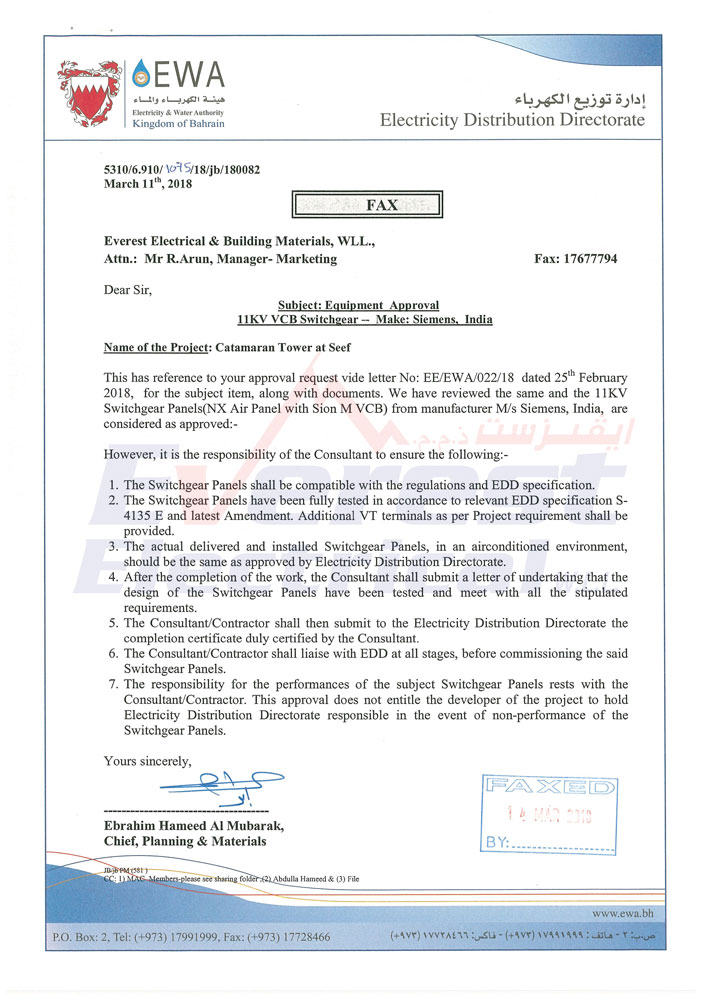 LS - ACB GENERAL APPROVAL